alt.discuss.webtv.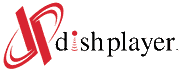 CHARTER


On this page you will find the rules and some frequently asked questions for the alt.discuss.webtv.dishplayer newsgroup. This newsgroup can be found at alt.discuss.webtv.dishplayer. This newsgroup can only be accessed by WebTV users.

[Last Updated: March 20, 2000]

TOPICS THAT ARE CONSIDERED ON TOPIC FOR THE NEWSGROUP:
questions about the DISHPlayer receiver
the sharing of DISHPlayer news and information
tricks that are related to the DISHPlayer
general discussion about the DISHPlayer
discussion of any Dish Network programming (and/or channels) since Dish Network programming is associated with the DISHPlayer

(Every other topic will be considered "off topic" and shouldn't be posted in the newsgroup.)



RULES FOR THE NEWSGROUP:
NO vulgar language allowed.
NO fighting.
NO trolling.
NO posting of any messages that contain obscene materials.
NO discussions of hardware modification, hacking with the DISHPlayer, stealing satellite programming or any other illegal activities
Those who cause a nuisance in the newsgroup, will be reported to abuse@webtv.net.
The newsgroup is open for all WebTV users interested in the DISHPlayer receiever.
Questions about the WebTV Classic or WebTV Plus boxes should be asked in the other available newsgroups. Such as alt.discuss.webtvplus or alt.discuss.webtv.classic.
If a thread has over 25 posts in it already, please don't respond to the thread to add another post to it. This causes other new posts to be listed on the 101-199 page of the newsgroup. Just start a new thread when the thread you want to respond to has over 25 posts in it.



[ My WebTV Help and Info Site ]


Copyright © 1999-2001, All rights reserved.